Our Story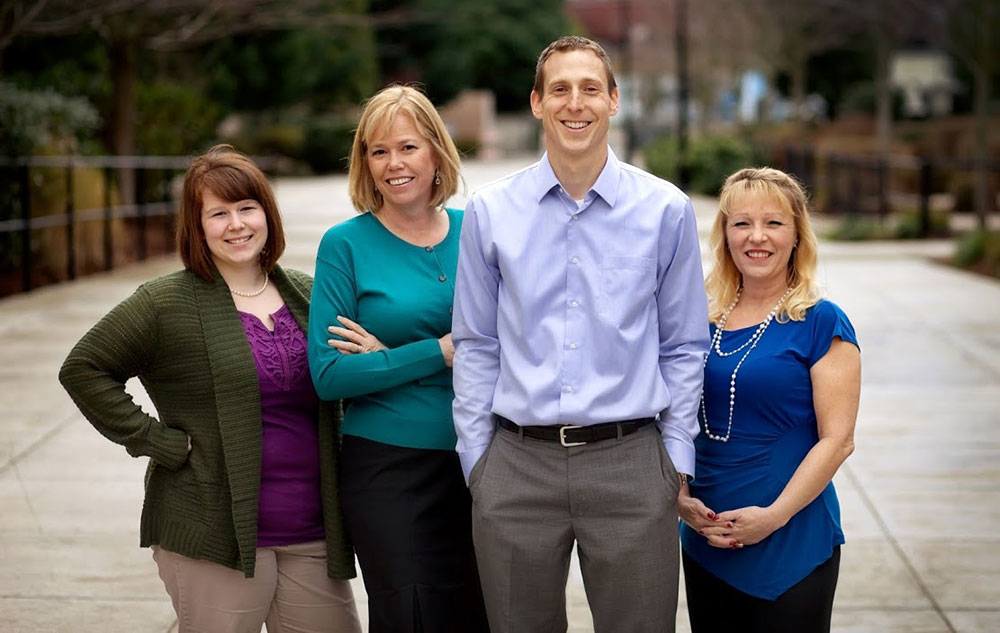 How and Why We Are Here
- by Kale Dunning
After graduating from college, I was looking for a job as a "computer geek." The tech industry was not doing so hot and the company that I was supposed to get hired with lost a contract they needed to hire me. They told me to stand by but I'm not the kind of guy to wait around so I started looking for a job. I did a few odd jobs for a month or two and after pounding nails all summer I decided enough was enough. Little did I realize what would happen next as I circled that ad for Century 21, Cascade Pacific that read "now hiring and training real estate agents."
I called and promptly met for an interview with the broker/owner Bill Kinkade. He hired me and Bill quickly became my sales mentor. I learned so much about the art of sales and negotiating (which I now train other agents about) in that first year that I was able to take right off. The tech company even called me back that year and much to their surprise, I turned them down!
When in that first year, I quickly saw that the "turn and burn" mentality of the industry was not the way I wanted to run my buiness nor spend my life. I decided right then that I would put 100% of my time and energy into my clients, exceed their expectations, and work by referral. This decision has blessed my business and life ever since, and is why you will never see the name "Dunning & Associates" on a billboard, shopping cart, or back window of a giant SUV. It is common sense, but doing an excellent job for my clients has proven to be the best way to get more clients!
As soon as I became busy I hired my first assistant. I knew from the beginning that my customer service had to remain at the highest possible level and would not accept anything less. Laurie Johansen, our office administrator was referred to me in 2007 and keeps me available to serve our clients needs at all times.
The same regard for taking care of the client was used when I hired Pamela Jensen as our Buyer Specialist. She was a successful local real estate agent and was exactly the associate I was looking for to bring "above and beyond" service to our team.. She is now one of the most active agents in Southwest Washington and does an exceptional job making sure our buyer clients get a good deal on a great house.
So, fast forward to today and Dunning & Associates is stronger than ever. We now have a full time Listing Specialist (me), Buyer Specialist (Pamela), and an Office Administrator (Laurie). This ensures our clients will always receive the same level of excellence, regardless of the market. We are helping more people than ever, even when the industry is seeing a downturn... and we're having fun doing it!
We are here to serve you with all of your real estate needs, whether it is buying, selling, or just answering questions. This is how I've built my business from day one, and how we will continue to build it in the future no matter how the market changes.